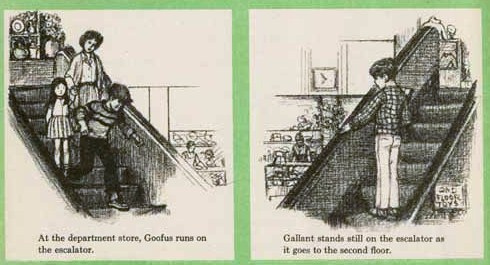 I used to love "Goofus and Gallant" but then I would root for Gallant. Gallant was always polite, did the right thing and I guess had great hygiene. Goofus was a rude boy, who would step on your toes just for being in the same room as him. I wanted to be good just like Gallant, now I'm just me.
I think we need role models every now then for the simplest of tasks.  The creative exercise for this week is to come up with your own Goofus and Gallant characters for your particular job or hobby.
Give an example of something each would do in the same situation.
One does it right and one does it wrong.
Have Fun!
Bonus: Send an illustration with your samples. Use stick figures.